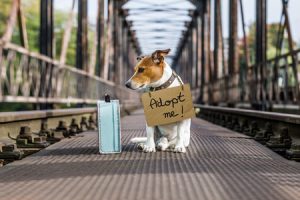 If you are currently in the process of looking for a dog or a cat to add to your family, you may want to consider adopting a rescue. Rescue pets are available in all ages, and there are many different breeds that are rescues. Whether you want a young dog or kitten that will grow along with you and your family or an older dog or cat that just needs some affection.  There is a rescue pet out there that is right for you.
Here are a few reasons to adopt a rescue pet:
You will be giving the animal a  second chance.
There are a few different reasons why animals wind up in a shelter. Some run away from home and their owners never come to find them. Others are dropped off at shelters by families that are moving or that can no longer care for them. Regardless of the reason, you will be offering up a second chance at life. You will also be making room for another animal at the shelter that ill also hopefully be adopted.
You will give yourself a sense of fulfillment.
Offering a shelter pet a second chance at life will provide a sense of fulfillment that you won't necessarily get when you purchase a puppy from a store. For the rest of your rescue dog's life, you will know what you did for that dog when you rescued it.  You have the chance to provide a better life for an animal and show them the love they truly deserve.
You will receive unconditional love from your rescue.
Many rescues have been locked up in cages or crates for weeks or months at a time. There may be a short adjustment period for your newly adopted pet to get used to their new life. Once they adjust, they will offer you their love and devotion, and they will be loyal to you for many years to come.
If you decide to adopt a rescue pet choose Hill Country Pet Sitters Plus for a variety of pet care services! From pet sitting to dog walking to private boarding, we offer a wide range of excellent services for pet owners. Call us at 830-624-9284 today to put our services to use or to ask any questions you might have about pet care.