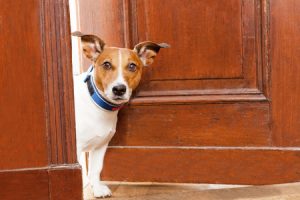 Whether you're going on vacation or traveling for a business trip, or going away for the holidays,  it is important to be sure your furry companion is well taken care of. Hiring a pet sitter is a great way to ensure your pet will still receive the care and attention they need while you are away.
And while the pet sitter will handle most of the work, there are a few things you can do to prepare.
Take advantage of the following tips to ensure your pet and the sitter have a smooth experience while you're away:
Leave all useful supplies in plain sight
No matter what your pet needs, make sure you have all of the necessary supplies available and visible. Here a few things you should set out before you leave:
Food & Water
Favorite snack
Favorite toy
Medications (if any)
Create a short daily routine list
If you take your dog outside everyday at 3PM this is something to notate so the sitter is aware.
Of course, leaving extra supplies is always a good idea, especially if you're running low on food or anything else your pet may need. This is especially a good idea if you're going away and may have to stay longer than you originally intended. Also, don't forget cleaning supplies for cleaning up any messes from the pet. So often people don't leave any and the pet might throw up or have a potty accident.
Create a restrictions list
Letting the pet sitter know if there are any areas in the house your pet should not go is also smart. For example, if you never allow your dog into your bedroom, make sure you close the door but also let the sitter know. The sitter may open a door thinking it's the bathroom, and the dog could get in.
It is also a good idea to notate anything your pet is allergic to or cannot eat.
These are just a few things you can do to make the pet sitting experience better for you, the sitter, and most importantly, your pet!
If you are in need of pet sitting services in New Braunfels, TX visit Hill Country Pet Sitters Plus. Visit our rates page for pricing and more details on the services provided!