Getting a new dog can be very exciting especially for a new owner. Whether you are looking for your very first pup, or an addition to the family, it is important to find reputable breeders or adoption agencies.
Online shops may look enticing and show photos of beautiful puppiesbut be sure that you are buying from a responsible breeder before you actually make a purchase.
Avoid puppy mills as they have been known for neglecting animals and raising them in unsafe conditions.
Puppy mills breed dogs without properly caring for them. They are more concerned with making money than the health of the animal. Because you want your dog to live as long as possible, you want to ensure that you are getting a healthy puppy from the start.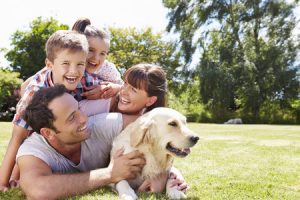 Here are some helpful tips to know if you are dealing with a reputable breeder:
They allow you to visit– Most puppy mills will not allow people to visit because they don't want them to see the deplorable conditions, they keep their animals in. If your breeder doesn't allow you to see where your puppy lives, chances are they are not in safe conditions. You should be able to freely visit to see your puppy before you take them home. This will also give you a chance to bond with your puppy so that you won't be meeting for the first time when you take them home.
They only have one or two different breeds– Responsible dog breeders are very passionate about their work and are usually dedicated to breeding one kind of dog. If your breeder has a variety of breeds, it can be harder for them to take the time to take care of each puppy's individual needs.
They know your puppy's genetic background– A good dog breeder will have all the information you need to know about your new puppy. Be sure to ask questions about your puppy's parents and grandparents and take note of how knowledgeable your breeder is.
They require you to sign a contract– A responsible dog breeder will require anyone buying a dog from them to sign a contract stating that you will spay/neuter the dog, and if for any reason you can no longer care for your dog, you will return them to the breeder.
A new puppy can be the perfect addition to a family. Once you find the right breeder and pup for you, bring them to Hill Country Pet Sitters Plus! We specialize in grooming, boarding, walking, and other pet care services in Texas. Our dedicated team will care for your pet like they were our own! Visit our Services page to see what else we have to offer!