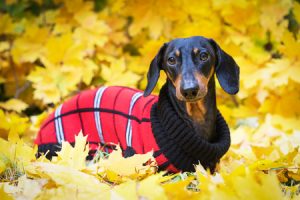 Summer is coming to an end which means it is time for pumpkin spice lattes, warm boots, and thick sweaters. As we transition from one season to another it is important to keep our pets in mind. Unfortunately, your dog or cat can't just throw on a sweater if they're feeling chilly, so it is important to update their regimen for the colder months.
Both your pup and cat are susceptible to seasonal changes, make the transition for him or her much easier with these simple tips:
Regular Grooming
Your pet should be groomed regularly to maintain their coat and overall health. Their individual grooming schedule will depend on the breed, size, and growth cycle. It is best to establish a regular grooming routine with a professional.
If you notice your pet itching a lot, he or she most likely has fall allergies. To help prevent excessive scratching, provide your pet with weekly baths with shampoo made for animal allergy relief. Also, be sure to brush your dog or cat's coat weekly to keep him or her clean and comfortable. Be sure to check their skin in between grooming for eczema, dry skin, or infections.
Update Allergy Medication
Occasionally the simple bath won't be enough to help your pet cope with seasonal allergies. If you still notice your dog or cat is uncomfortable, visit the vet to review your options. Your vet may recommend Benadryl or another allergy medication or specific grooming tips that can help. You vet may also check for additional conditions just in case the scratching isn't allergy related.
Check Food & Water
This may sound obvious, but it is key to make sure your pet has fresh, clean food and water at all times. If you keep a water dish outside, be sure to check it regularly and change it whenever needed. For smaller cats and dogs, you may also want to consider slightly increasing the amount of food you feed your pet in the winter to help him or her stay warm, which requires more energy.
Make Them Comfortable
A happy pet will have a comfortable place to relax when he or she is tired. If you have hardwood floors, consider keeping comfy, warm bedding available for your dog or cat to lie on. Hard floors can become cold and hard on a pet's joints, so a soft and warm place to rest is ideal – just like we have our beds! Don't forget to wash or change the bedding regularly to avoid making any allergies worse.
Buy Year-Round Flea and Tick Medication
In addition to allergy medication, you should also provide your pet with flea and tick medication throughout the entire year. Although many believe they only need to provide flea and tick prevention in the summer, this pest problem can often go into the fall, too. The comfort of your pet is important, so it is better to be safe than sorry.
Find a Reliable Pet Sitter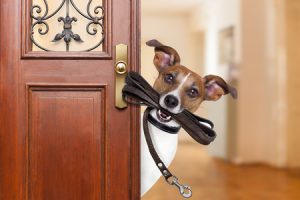 The autumn also brings the first indication of the pending holiday season. Many families find themselves visiting relatives out of town this time of year where it is impossible to bring their furry friends!
Fortunately, Hill County Pet Sitters Plus can help! Hill Country Pet Sitters offers a variety of services perfect for a pet parent on the go! From dog walking to pet sitting– we've got you covered!
Visit our rates page for prices on our pet care services!